OK, call me crazy, but I have long looked at the old Hanson Spyder ski boots (circa 1984) sitting on a shelf in my basement and wondered, "hmmm...light weight, flexible, rear entry means built in walk mode..."
Last last week, I tried on one of the old boys on one foot, and a Nordica TR-9 randonee boot on the other. Both equally uncomfortable, with the Hanson at least fitting more snugly. Both were soft, with the Hanson adjusted to it's stiffest setting feeling somewhat stiffer. Both OK to walk in.
At most surprising, the Hanson weighs less. 2150 grams for one Nordica, an even 2Kg for the Hanson.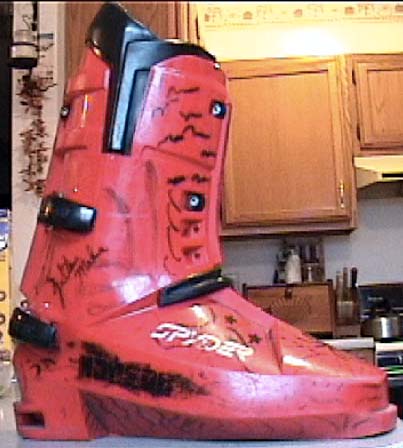 And the Hanson just looks so cool!
So what the heck -- I'll give them a chance in the field.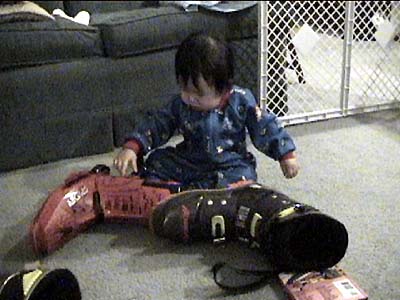 Update 02-2023. Never happened. But one of the inventors called me and we had a lovely talk>